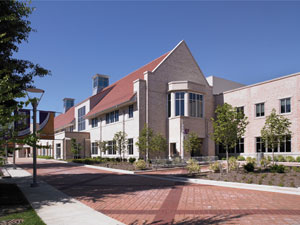 Posted: March 5, 2014
George Lopez stars in "St. George," a new comedy premiering Thursday, Mar. 6, at 8 pm (CST) on the FX network. University of Evansville Department of Theatre graduates, Matt Williams and David McFadzean, created the series and will serve as executive producers and writers, and UE Department of Communications graduate, Dete Meserve, will serve as executive producer.
Provided below are links to common news and event related information. Contact the Office of University Relations if you need information regarding events, marketing of the University, special promotions, media relations, space reservations for non-academic events, or special societies at the University of Evansville.
Internal offices and departments looking for publicity materials and information can visit the University Relations area on AceLink.