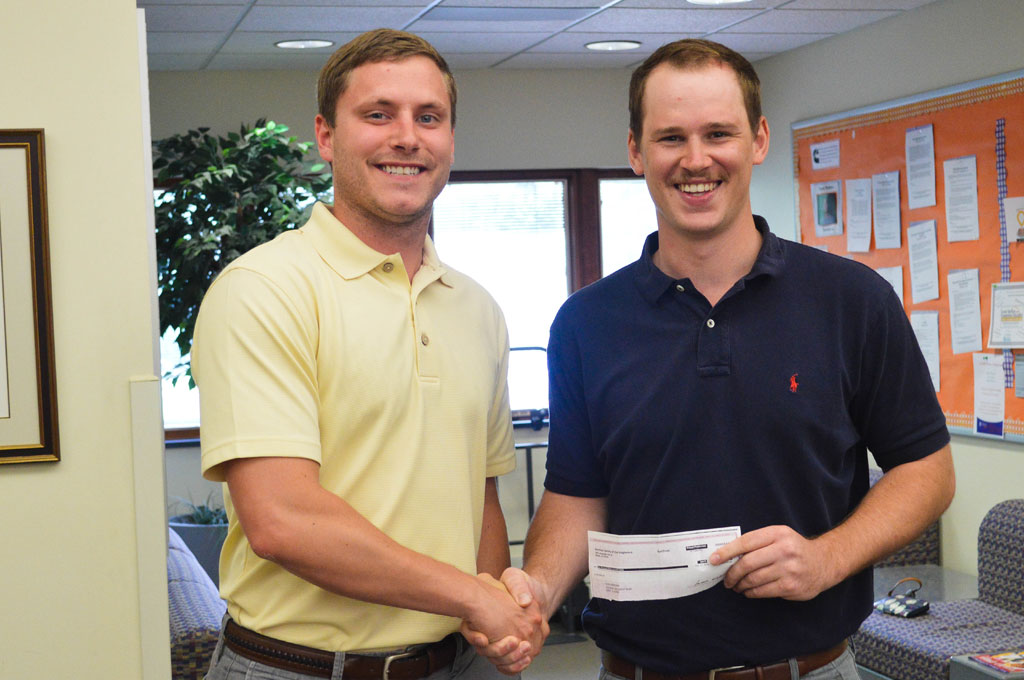 Posted: May 27, 2015
Chris Unzicker, 2015 graduate from the University of Evansville's civil engineering program, finished first in the nation with his submission to the Daniel W. Mead Student Contest sponsored by the American Society of Civil Engineers (ASCE). Unzicker was presented with the national award at a ceremony held Wednesday, May 27, on UE's campus. ASCE judges performed a blind review of the submissions and gave awards for the top five papers in this national competition.
Provided below are links to common news and event related information. Contact the Office of University Relations if you need information regarding events, marketing of the University, special promotions, media relations, space reservations for non-academic events, or special societies at the University of Evansville.
Internal offices and departments looking for publicity materials and information can visit the University Relations area on AceLink.