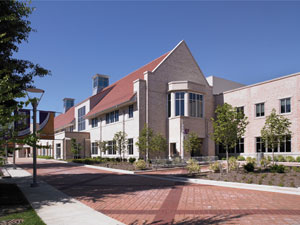 Posted: September 2, 2014
The University of Evansville has been ranked 51st out of 671 universities in the Master's Universities category of the 2014 Washington Monthly College Rankings for impact on the lives of its students and the public good. UE was also ranked in Washington Monthly's Best Bang for the Buck in the Master's category, placing 101st out of 176 schools. The Best Bang for the Buck rankings are based on the economic value that students receive per dollar.
Provided below are links to common news and event related information. Contact the Office of University Relations if you need information regarding events, marketing of the University, special promotions, media relations, space reservations for non-academic events, or special societies at the University of Evansville.
Internal offices and departments looking for publicity materials and information can visit the University Relations area on AceLink.