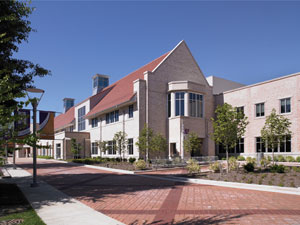 Posted: January 30, 2015
A new study finds that many U.S. adults — roughly one in five — are deeply religious, know a lot about science, and support many practical uses of science and technology in everyday life, but reject scientific explanations of creation and evolution.
"We were surprised to find that many people who are knowledgeable about science and appreciative of its practical uses reject certain well-established scientific theories," said Timothy L. O'Brien, an assistant professor of sociology at the University of Evansville and the lead author of the study, which appears in the February issue of the American Sociological Review.
Provided below are links to common news and event related information. Contact the Office of University Relations if you need information regarding events, marketing of the University, special promotions, media relations, space reservations for non-academic events, or special societies at the University of Evansville.
Internal offices and departments looking for publicity materials and information can visit the University Relations area on AceLink.