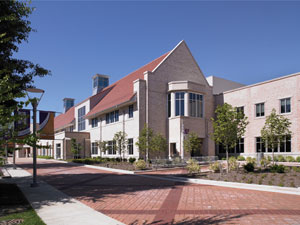 Posted: April 22, 2015
On Monday, April 20, University of Evansville students from BUS 350 (GAP) and MKT 490 classes travelled to Milwaukee, Wisconsin, to present their market research findings to senior executives at A. O. Smith Corporation. In 2014, the company had engaged cross-disciplinary student teams from UE's GAP Program and the market research class to conduct market research on a potential new product. The top teams were chosen to present their findings and recommendations to the panel of senior executives. This was the first time the company had engaged undergraduates in this type of work.
Provided below are links to common news and event related information. Contact the Office of University Relations if you need information regarding events, marketing of the University, special promotions, media relations, space reservations for non-academic events, or special societies at the University of Evansville.
Internal offices and departments looking for publicity materials and information can visit the University Relations area on AceLink.