News
Professor Emeritus Earl M. Tapley Has Died
Posted: March 6, 2015
University of Evansville professor emeritus Earl M. Tapley, psychologist and educator, died on December 23. He was 101. He is survived by his son, Dwight, (Barbara Martin), a physician in South Bend, Indiana, daughters Sharon Goodson of Haymarket, Virginia (Roger Goodson), and Annette Pace of Evansville, Indiana, 11 grandchildren, and 15 great grandchildren. He was preceded in death by his wife of 68 years, Ruby, his son-in-law Elbert Pace, and four brothers and three sisters.
Born in Georgia, the son of a tenant farmer, Dr.Tapley graduated from Vanderbilt University, received his Master of Arts degree at Peabody-Vanderbilt with studies in the Vanderbilt Divinity School, and earned his Ph.D. at the University of Chicago. He was an ordained Methodist minister having served churches in the South and Midwest before becoming a college professor and administrator.
Dr. Tapley was dean, vice president, and interim president of Lee University, and assistant to the president in public relations and head of psychology and the Testing and Counseling Center at the University of Chattanooga. He then accepted a position at the University of Evansville, where he was professor, director of research, dean of the School of Education, and dean of the Graduate School. He served as consultant and accreditation examiner of colleges for a national and the regional accreditation associations. Though he retired in 1979, he remained at UE for seven years as Director of International Studies and Travel.
He and Ruby established a UE scholarship for ministerial students in 1986. Recently, because of the Tapley's generosity to the University, the School of Education Multimedia Center was renamed The Earl M. and Ruby J. Tapley Education Resource and Multimedia Center.
Dr. Tapley was a world traveler, having traveled extensively on every continent except Antarctica, visiting more than a hundred countries.
He moved to Dunedin, Florida in 1986.
His funeral was Friday, January 2 at Palm Harbor United Methodist Church in Palm Harbor, Florida. He was inducted into the School of Education Honor Roll in 2013.
Dr. Tapley was a good friend to the University of Evansville School of Education, and he will be missed.
Article by Drs. Knoester and Parkison to Appear in Journal
Posted: March 5, 2015
An article co-authored by Dr. Matthew Knoester, assistant professor of education, and Dr. Paul Parkison, associate professor of education and School of Education department chair, entitled "Where is Citizenship Education in the Age of Common Core State Standards?" will appear in an upcoming edition of the journal Critical Education. The article shows that educational reforms in recent decades have focused on jobs and the economy to the detriment of serious citizenship education and suggests that political discourse and engagement have suffered as a result.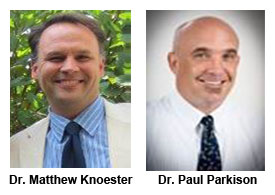 Mary Lombardo-Graves Completes Requirements for EdD in Curriculum and Instruction
Posted: October 29, 2014
Mary Lombardo-Graves, assistant professor of special education, has successfully defended her dissertation, "The Effect of Mentoring Intervention on the Teaching Self-Efficacy of Pre-service Special Education Teacher Candidates". She has completed the requirements for her doctor of education degree in curriculum and instruction specializing in curriculum leadership at Northern Illinois University.